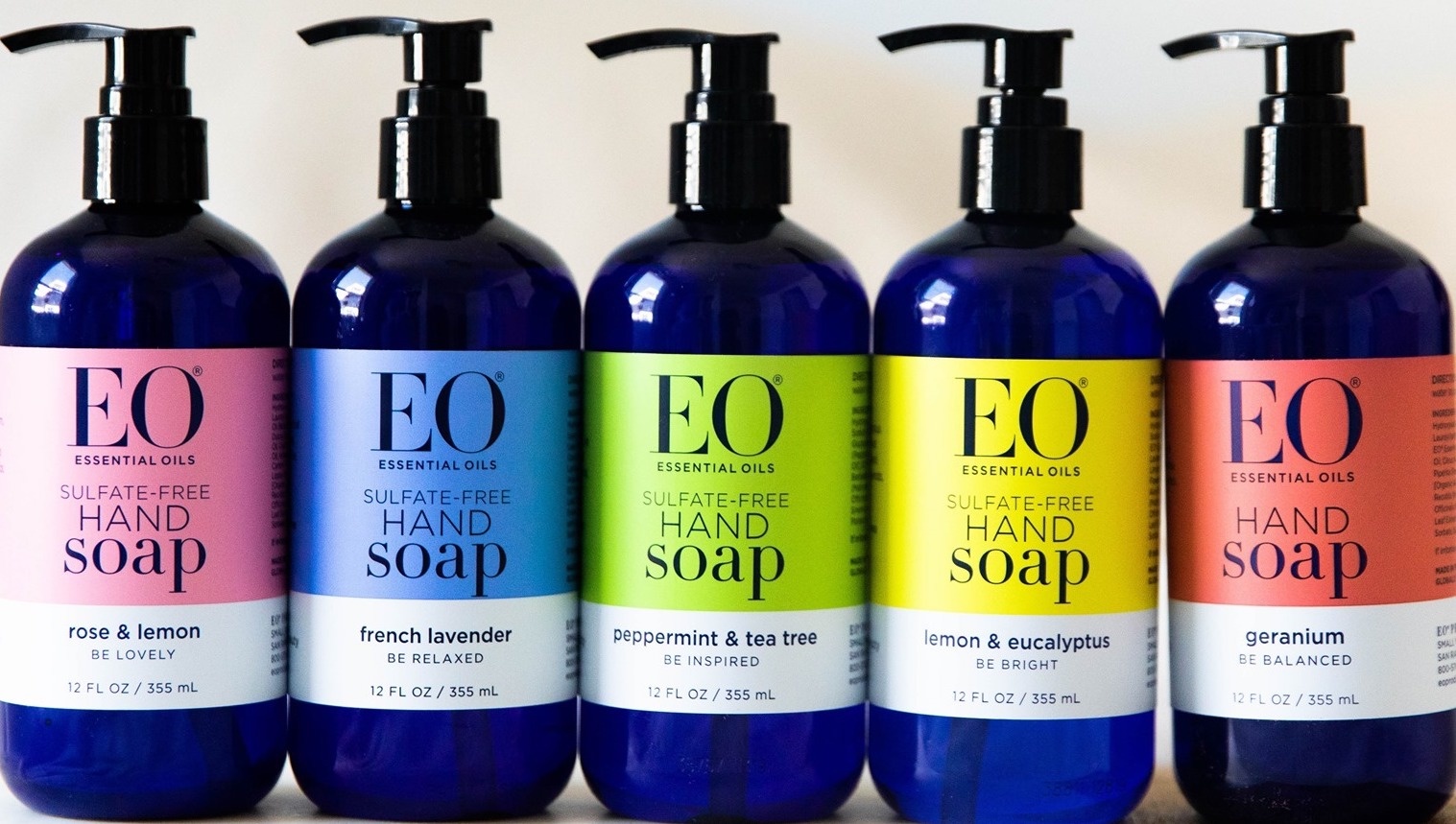 We all know sh*t is getting real in San Francisco, and around the planet. (Damn, you COVID-19.) Welcome to a special edition of Shop Talk.
The only thing we can do now and for the foreseeable future is stay home, stay calm, and stay connected to our community however possible. Regarding the latter, buying local is crucial in order to help our small and indie businesses stay afloat in a precarious retail climate, one that just got a whole lot scarier. Your part is easy: S-H-O-P.
---
That is, if you still have money left over after buying up all that TP.
With all but grocery stores shuttered due to SIP (shelter in place), shopping online is the option. Consider Cyberspace your coronavirus-free oyster. Please join us as we add cozy, cool, and comforting AF local stuff to cart. And if you're a small Bay Area business with an online store, tag @7x7bayarea with #7x7shopslocal on Instagram so we can share your goods with our audience.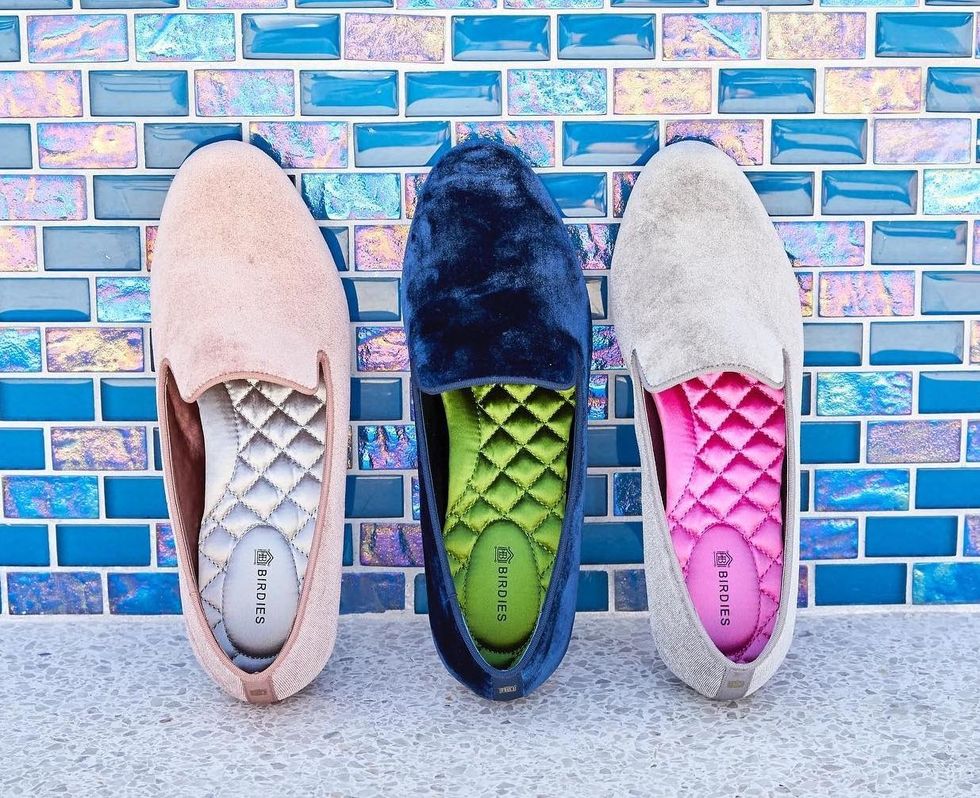 (Courtesy of Birdies)
Slip into something more comfortable.
If we're going to be couch potato-ing around the house for days—nay weeks (months?)—we want our tootsies to be comfy. And cute. Luckily, there's plenty of homegrown footwear brands 'round here. Honestly, what could be better than a pair of Birdies' pink vegan-velvet Starling slippers ($95) with primo cushioning to keep our spirits up and toes cozy while we work from home, clean out the closet, and run downstairs to grab the mail?
But getting outside—walking, exercising and playing—will be key to remaining sane and having a little fun (respecting social distancing rules, of course). Perfect for the kiddos: Plae's washable Ty sneakers ($55), with hook-and-loop straps, breathable mesh design, and removable insoles.
Guys, slipping your size-10 dogs into New Zealand Merino wool clouds are sure to cure a case of the stir-crazies. We're partial to Allbirds' classic Men's Wool Lounger ($95).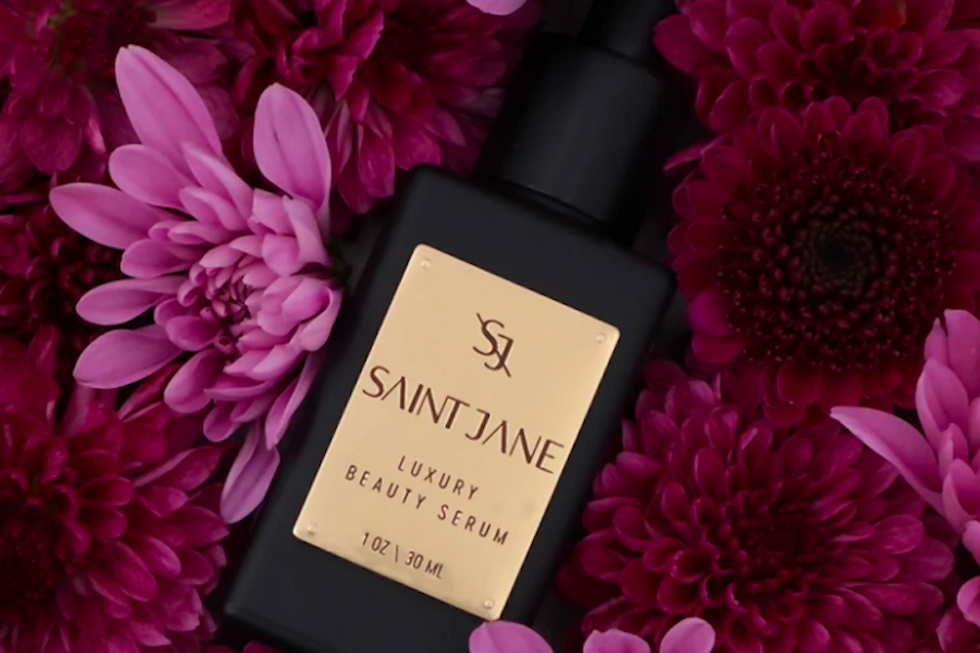 (Courtesy of Saint Jane)
Go ahead, touch your face.

Before this pandemic decided to shake things up, who knew humans were so addicted to feeling up their faces? (ICYMI: Individuals touch their cheeks, nose, eyes, and chin 16 to 23 times an hour, according to recent reports.) Good news is if you're not leaving the house, it's OK to get handsy with your visage—you know you want to. But first, wash your hands.
Pump a few squirts of EO's signature hand soap in French Lavender or Lemon & Eucalpytus ($9). The family-owned Marin company is a longtime Bay Area biz beloved for its natural, organic, and sustainably- armed ingredients. To help with public health, it's ramping up production on items that keep hands clean, i.e. hand sanitizer and wipes. To prevent your digits and palms from getting raw, red and dried out with all the extra rounds of 20-second hand-washing, lather on ElizabethW's magical Té Hand Cream, which smells like a mélange of oriental black teas, Amalfi lemons, and sweet almond honey. The shea-butter-based cream is intensely hydrating and contains a botanical cocktail of ginseng, ivy, cucumber, and comfrey.
As far as your face goes, Saint Jane's Luxury Beauty Serum ($125) is a no-brainer. We've been smitten with the indulgent CBD serum since it launched less than a year ago. It's rich, silky, made with 100 percent organic ingredients (including 500mg of full-spectrum CBD per bottle), and loaded with omegas, antioxidants, and botanicals that leave skin radiant, calm and balanced.
Another silver lining that comes with social distancing? Face masks (duh). Ladies and, yes, gents, go ahead and layer on the gloopy green elixir or thick white cream and pamper that punim. Unless you're Zoom-ing for a work meeting, wear your mask loud and proud. Find the best solutions for your particular skin at Beauty Heroes, a Novato-based retailer with a brilliant and curated selection of clean beauty brands online. We're going to try Ranavat's Kiss of Royal Tea Hydrating Mask ($65) for a youthful glow and Laurel Skin's Detox Mask ($60) because, you know.
Now's also the perfect time to tend to those tresses since hitting up a salon isn't going to happen any time soon. It's OK, cover those grays or just pump up or change your hair color with Madison Reed's at-home hair color. We're talking more than 45 shades, y'all.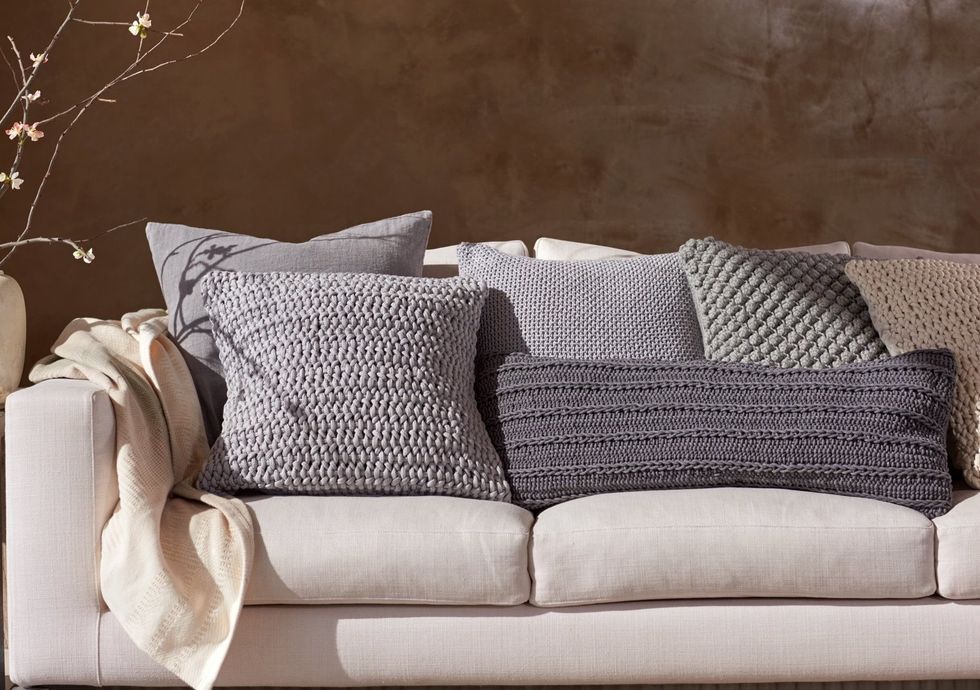 (Courtesy of Coyuchi)
Hulu and Chill
Seems like all those gotta-see shows sitting in your queue are finally going to get watched. Before you begin a binge sesh in earnest, though, set the scene for optimum viewing pleasure.
First, light a yummy hand-poured coconut-wax candle from small SF producer Basik Candle Co. The Blood Orange + Bergamot and Oakmoss + Amber scents really light our fire ($35 each).
Next, throw on a hoodie that's as cool as it comfy: Enter Marine Layer's Re-Spun Banks hoodie ($115) in signature recycled fabric with updated blue sunset colors on the shoulders and familiar retro vibe.
Now put on the kettle, grab your special Heath Ceramics mug (we're all about thelarge mug in Linen) and make yourself a cuppa Kikiko cannabis tea. The East Bay, women-run company produces four different teas, each with varying levels of THC and/or CBD. The Positivi-Tea ($6 single serving), a caffeinated mint-green tea for mood and joy, and Sensuali-Tea ($5 single serving), a caffeine-free hibiscus cardamom rose tea, pair well with a wide variety of shows, Breaking Bad to Y Tu Mamá También.
Finally, cover up in Coyuchi's Cirrus supersoft organic cotton throw ($148) with sporty stripes and an amazing feel. Congrats, you're ready to hit play and get the hell out of Dodge.

Stay safe. #7x7shopslocal #wereinthistogether