In this article we will be reviewing the Klein Tools 25 Ft Double Hook Magnetic Tape Measure 86225. As a full disclosure, Klein Tools was kind enough to send me a product sample of the tape measure at no cost to me and as always I will provide my honest unbiased feedback. I am not paid or swayed in any way to give a positive review.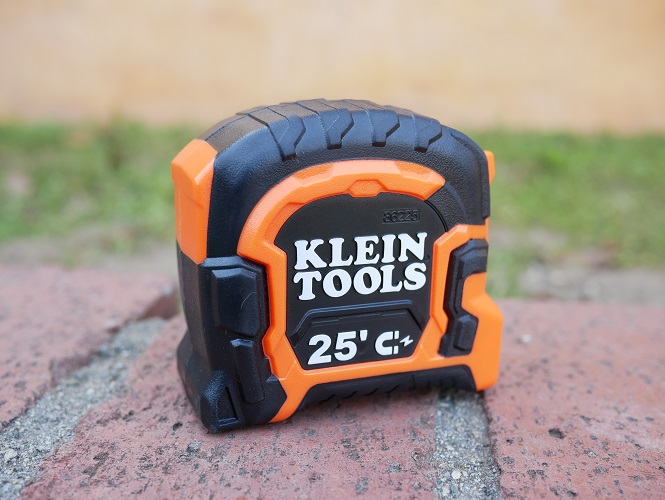 Klein tools sent me one of their tape measures to test out. I had recently wrote about their new tape measure line a few months ago back in October 2019 however the tape they sent over is not one of those new tapes. It looks similar but actually is an older model. Although its not the latest model, its still a very usable tape measure with some interesting features.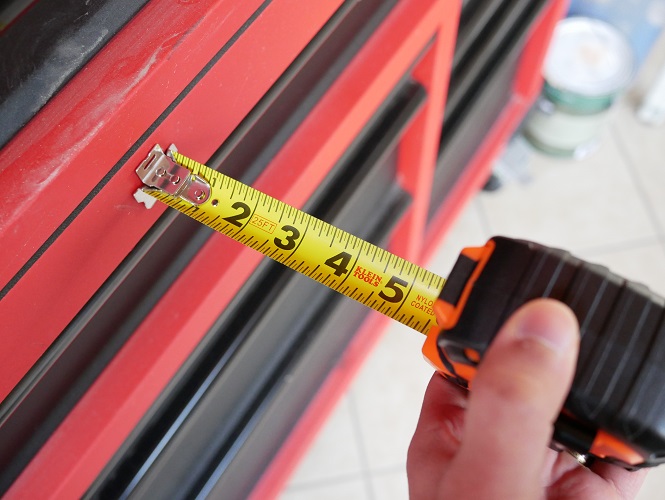 This tape is not an entry level model as it has a wide nylon coated tape with a double ended magnetic hook. The double ended hook means you can hook the tape to either side of the blade and the built in magnet means you can fasten the hook end on contact with metal surfaces. This is perfect for doing metal framing for example as the hook sticks on contact with a metal stud.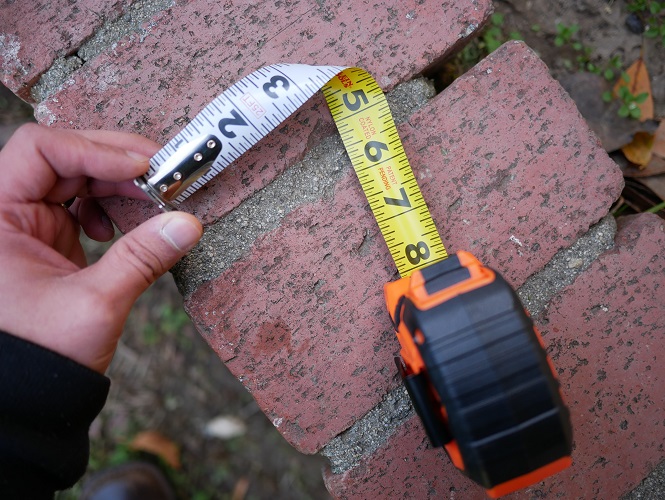 The blade has markings on both sides and both feature inch fractions down to 16s of an inch. It also has number markings after each whole foot so you know how many inches after each foot. For example at the 17 inch mark youll find a 5 next to it to signify a foot and 5 inches. The backside of the tape has markings for a conduit bending multiplier. I dont bend pipe so I wouldnt know how to use it but Im sure itll come in handy for those that do. Blade standout maxes out at 9 feet which is nowhere near class leading as even their new models can do 13 feet standout.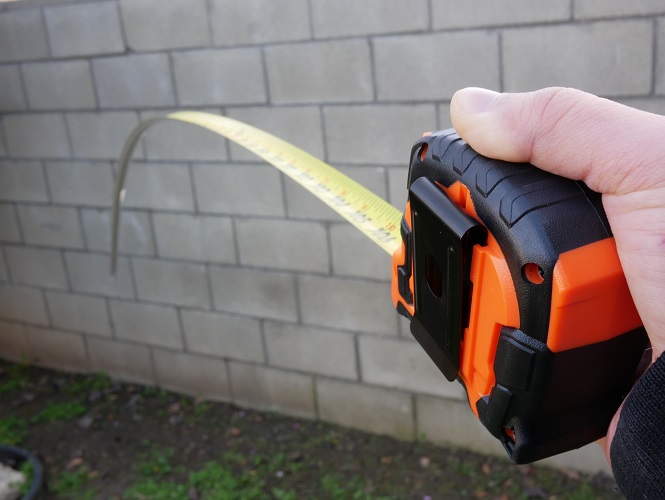 The blade lock works smoothly and on top of that they also offer a button on the button to stop the blade when extended. This button doesnt lock it in place but works similarly to Milwaukees original tape measures that allowed the user to stop the blade with their finger. Basically the same thing but doesnt require you to place your finger on the tape and uses a button instead. The case appears very rugged with sturdy plastic and rubber overmolding and the clip aint bad. Its not belt hook good but a traditional metal clip that will get the job done just fine.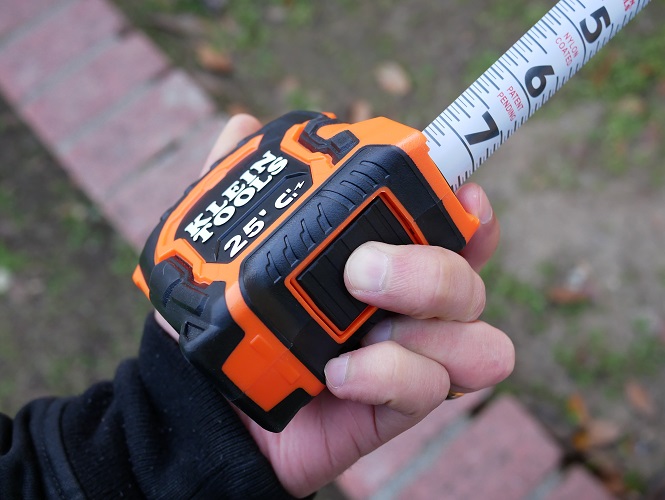 Free 2 day shipping Try Amazon Prime 30-Day Free Trial
DISCLOSURE:
Tool Craze does not sell this product or any product on the Tool Craze website. Tool Craze does not handle the sale of any item in any way. If you purchase something through a post on the Tool Craze site, Tool Craze may get a small share of the sale. Please refer to the About section for more info.

The post Klein Tools 25 Ft Double Hook Magnetic Tape Measure 86225 Honest Review appeared first on Tool Craze.