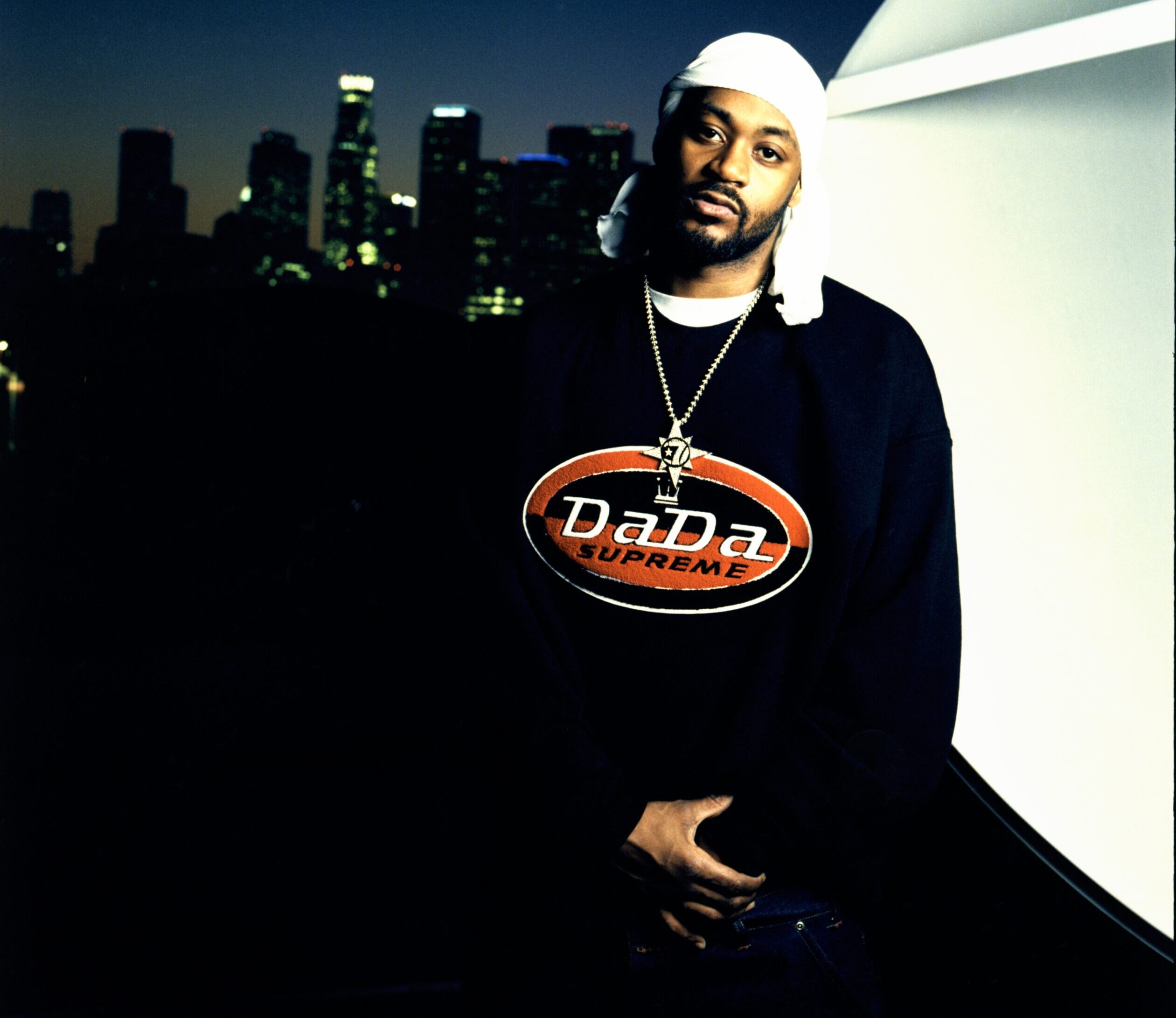 Wu-Tang Clan's debut album Enter The Wu-Tang (36 Chambers) changed the sound of hip-hop and introduced nine unforgettable MCs to the world when it was released 30 years ago. Over the next few years, Dennis "Ghostface Killah" Coles emerged as one of Wu-Tang's sharpest lyricists. With an animated yet conversational flow and a gift for colorful word choices and surprising non-sequiturs, Ghostface specializes in crime narratives over lush soul-sampling production.
With classic solo albums like Supreme Clientele and Ironman, Ghostface has arguably the best solo catalog of any Wu-Tang rapper. Even so, he has returned to the group time and time again to contribute great verses to albums by Wu-Tang as a loyal Shaolin swordsman, or co-pilot solo albums by his lifelong friend Raekwon. Here's a look back at 10 of the greatest verses by the man also known as Tony Starks, Pretty Toney and Ghostdini.
More from Spin:
10. Wu-Tang Clan's "Bring Da Ruckus" (1993)
Ghostface Killah was part of the original core quartet that comprised Wu-Tang Clan alongside RZA, GZA, and Ol' Dirty Bastard, which would expand to nine members when the group finished Enter The Wu-Tang (36 Chambers). Though he's preceded by samples from the 1983 martial arts film Shaolin and Wu Tang and RZA's hook, Ghostface had the first verse on the first song on Wu's debut album. He kicked his 10 bars off with the opening salvo, "Ghostface! Catch the blast of a hype verse!" Ghost's long history of colorful similes began here with "I come rough, tough like an elephant tusk/ Your head rush, fly like Egyptian musk."
9. Kendrick Lamar's "Purple Hearts" (2022)
Ghostface recently reached the highest Hot 100 peak of his career when Kendrick Lamar's "Purple Hearts" reached No. 22. Relatively few guest rappers have appeared on a K-Dot album, and none have had the red carpet rolled out quite like Ghost, which isn't surprising since Lamar once made a posse cut proclaiming his Top Dawg Entertainment crew the "West Coast Wu-Tang." Ghostface closes out the Mr. Morale & the Big Steppers highlight with a dramatic, impassioned verse after the drums drop out.
8. Raekwon's "Ice Cream" (1995)
Friends since junior high school, Ghostface and Raekwon have collaborated the most frequently of any duo within the Wu-Tang Clan. When members of the group began releasing solo albums in the mid-'90s, the duo stood together on the cover of Raekwon's debut Only Built 4 Cuban Linx… with Ghostface receiving "guest starring" billing, a tradition that would continue on several future albums by both rappers. Ghost even got the first verse on the album's lead single "Ice Cream," a swaggering feature that helped introduce the term "jiggy" to the mainstream a couple of years before it became inescapable.
7. "Love" (2004)
The solemn "Love" from The Pretty Toney Album may be Ghost's most beautiful and sentimental album closer, an extended dedication to friends and family. It still features moments of levity, though, including a shout-out to his underperforming 2001 album Bulletproof Wallets: "Love my last album though the joint went wood."
6. "260" (1996)
Ghostface started to establish his reputation as Wu-Tang's greatest storyteller on his solo debut Ironman. "260" is a narrative track with Ghostface and Raekwon spinning a yarn about an attempt to rob a drug dealer's stash house that goes awry, a premise Ghost would revisit on a later story song, 2006's "Shakey Dog."
5. "Cherchez La Ghost" (2000)
The Wu-Tang Clan's momentum was flagging after a series of underwhelming late '90s solo albums and spinoff groups when Ghostface Killah released Supreme Clientele, his acclaimed platinum sophomore album that proved Wu could still make classics in the new millennium. The album's biggest hit riffed on Dr. Buzzard's Original Savannah Band's "Cherchez La Femme," but Ghost also took inspiration from his crew, kicking off his first verse with a couple of bars from an early Method Man demo, "I Get Down For My Crown."
4. Wu-Tang Clan's "Triumph" (1997)
"Triumph" is the biggest of Wu-Tang's epic posse cuts featuring every member of the group, a tradition that had begun with "Protect Ya Neck." Even in that crowded field, however, Ghostface stands out, kicking memorable couplets like "I got your whole body numb/ blowing like Shalamar in '81." Raekwon can't help but praise Ghost with a quick "Ayo, that's amazing" before his own verse.
3. G-Dep's "Special Delivery (Remix)" (2002)
Ghostface was at his mainstream peak in 2002 when Diddy tapped him to kick off a Bad Boy event remix in the tradition of Craig Mack's "Flava In Ya Ear." Even in that moment of victory, though, Ghost is fired up and defiant, hollering "Fuck the whole industry! You tried to get rid of me!" before the beat kicks in. Bringing a little Wu-Tang absurdity into Bad Boy's world, Ghost shops for a rabbit fur coat in Foxhills Mall and compares his jewelry to Wonder Woman's bracelets.
2. Wu-Tang Clan's "I Can't Go To Sleep" (2000)
Wu-Tang's third album, The W, included a pair of songs, "I Can't Go To Sleep" and "Jah World," that featured both Ghostface and RZA rapping political bars while sounding overcome with emotion about fallen contemporaries like Biggie and 2Pac. Ghostface in particular sounds like he's on the verge of tears on "I Can't Go To Sleep," tapping into all the drama of a sample of the Isaac Hayes version of "Walk On By." As the track builds in intensity, though, Ghost regains his confidence, boasting "We deep in the stairs, we carry big guns." Hayes himself, guesting on the track, replies to Ghost and RZA's weepy verses with "The power is in your hands, stop all this crying and be a man."
1. "Nutmeg" (2000)
Ghostface Killah was always known as a colorful wordsmith even among his formidable Wu-Tang peers, but the first song on Supreme Clientele really cemented his reputation as one of rap's most exhilarating surrealists. There's simply nobody else in hip-hop that can string together a couplet as vivid as "Rock those big boy Bulottis out of Woodbridge/ Porridge for the big bear, seasoned giraffe ribs" from the second verse on "Nutmeg."
To see our running list of the top 100 greatest rock stars of all time, click here.
The post Plus I Freak a Lemon Pie: Ghostface Killah's Supreme Clientele Turns 20 appeared first on SPIN.