I don't think there's a wrong time of year to buy books as gifts for kids. It's perfect in the dark wintry days when being inside is the move, but books are also perfect gifts in the spring as entertainment during carpool to practice, or to read poolside when the summer months hit. Reading in an apple orchard as leaves drift down around you? Forget it. The point is, books are intriguing gifts for kids no matter the season, and this roundup can come in handy whether you're picking something out for a holiday, a birthday, or a delightful, just-because surprise.
Being an elementary librarian who has two school-aged sons and eight nieces and nephews under age 8, I'm pretty much always perusing bookstore newsletters (shout out to my local, The Silver Unicorn!), Barnes & Noble kid sections, and Bookstagram accounts, matching books to the child in my life who needs that particular title. I'm not going to pretend books are the most exciting or flashiest gift, but with a little background on the interests of the recipient, you can usually find something to delight every type of reader. Below, I've gathered books I would love to give to the babies, school age, and preteen kiddos in my life. We've got everything from graphic novels to nonfiction, board books to special editions. Read on!
Gifts for Kids: Babies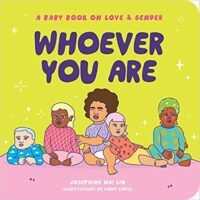 It's never too early to help babies break the binary and understand that they will be loved and supported no matter how they express themselves as they grow up! I love the art in this book so much.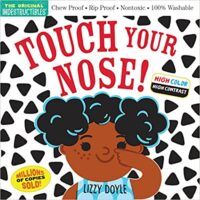 I can vouch that these books are truly indestructible. One of my favorite gifts for grasping, grabby little ones, this series has been delighting for decades. Indestructibles pairs unique, flexible pages with bright, bold colors and simple stories. Pick these up for your littlest gift recipients!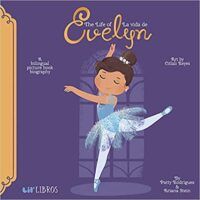 This bilingual, biographical board book is lovely for both the kiddo and the adult who will be reading it. I love that Spanish-speaking families can support the magic of two languages, I love that fans of the ballet can introduce an icon, and I love that readers who still like to chew on their books can do so safely!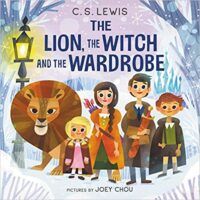 The Chronicles of Narnia are a classic series very close to my heart, but this edition jumped out to me because of the adorable artistic style. My love for most classics came from an introduction through the Great Illustrated Classics series, so I wholeheartedly support abridged versions to hook new readers.
Gifts for Kids: Elementary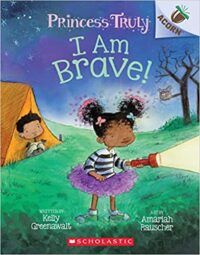 Scholastic's Acorn imprint is a huge step that makes identifying reading levels a lot easier for the average consumer. While it's true that ability will vary a ton within grade levels, these books identify the grades that will be able to access the text, and grades that will be interested in the story. Princess Truly is one of my favorite characters, and the best thing about gifting one of these books is that there is a whole series to enjoy.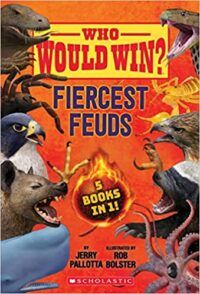 Who Would Win? is having its moment in my school library. Students all but deck each other to get their hands on a book from this series. Pallota chooses two similar creatures and uses scientific facts to determine which one would survive if they were pitted against one another. This collection of five match-ups ranks high on the list of great gifts for kids.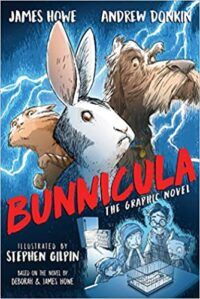 You remember Bunnicula, right? There is no better way to pass on the nostalgia of this elementary school powerhouse than to gift the newest edition of this classic. While buying books for someone else can be a bit of a gamble, there is no safer bet than a graphic novel, an almost universally loved format. When in doubt, grab a graphic novel!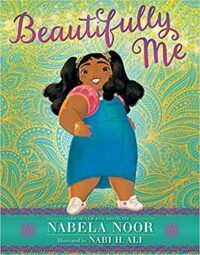 Beautifully Me by Nabela Noor and Nabi H. Ali
I would gift this to any family simply to celebrate a book with a large child on the cover. Fat representation, while coming along in YA and adult romance categories, is dismal in children's literature. Beautifully Me comes with an important message of self acceptance and scolding of rampant negative body talk. Further breaking the mold, the main character isn't learning to love herself — she's reminding her community that they need to have more kindness towards their bodies. Honestly, I swoon. Buy one for every household.
Gifts for Kids: Middle Grade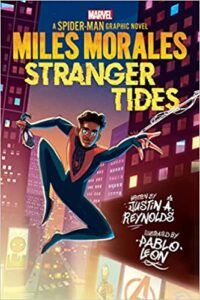 My elementary students love this series. Miles Morales is a super popular character in my school, and these graphic novels are snappy and fun, with quick moving plots. Like I mentioned, graphic novels are an excellent gift when you're not sure of the reading level needed. The illustrations make it possible for struggling readers to access the text, and often hook reluctant readers wary of committing to longer novels.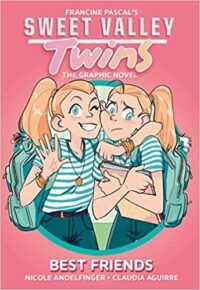 Okay, more throwbacks to my own elementary school reading days. There is a huge trend of releasing graphic novel versions of books that were popular decades ago (see: Goosebumps and The Babysitters Club), which can be fun for both the reader and the adult gift giver. I read Sweet Valley Twins obsessively as a child, and I love that Jessica and Elizabeth are being introduced to a new generation.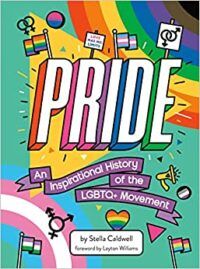 One of the biggest requests I get in the library is "Where are your LGTBQ+ books?" My mind almost always goes to fiction, so I was excited to read this book that shares the history of the fight for acceptance and equal rights for the queer community. The poppy color palette and book design are engaging and the information is laid out in a clear and simple day. I would gift this to any preteen with questions about the queer community, their place in it, or social justice in general.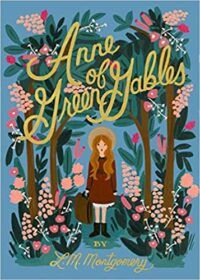 This book is my favorite and this cover has me pressing my hand to my heart. I love the idea of giving this to a blossoming reader, probably packaged with tea and a fancy brass bookmark. This series (Puffin in Bloom) has several classics to choose from with this same illustrated style, and they would all look stunning on any bookshelf. I don't think you have to be a kid for this to be a gift you'd want to receive.
Hopefully you've found something that piques your interest, or will at least will pique the interest of the kiddo you're buying for. Looking for something bookish to wrap alongside the perfect title? Check out this list of perfect bookish gifts for kids. Happy shopping, and happy reading!
!doctype>